Sean Schoonover, PA-C
Certified Physician Assistant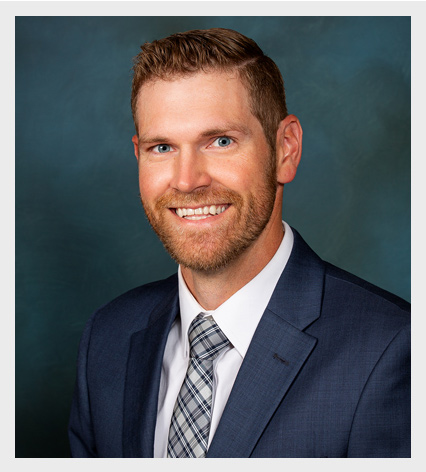 Primary Specialties: Bones, Joints and Muscles, Orthopedics
Sean Schoonover, PA-C grew up in Cody, Wyoming. He attended the University of Wyoming where he earned a Bachelor's Degree in Physiology with minors in neuroscience and psychology. While at the University of Wyoming he met his future wife Toni, who is a registered nurse originally from Sheridan, Wyoming.
Undecided about his career plans, he then attended Laramie County Community College where he earned an Associate's Degree in surgical technology. He then went on to further his education attended Northern Arizona University in Phoenix, Arizona completing the Physician Assistant program. After earning his Master's Degree, he then went to work for Mayo Clinic's Phoenix Campus Neurosurgical department with a focus in spine surgery.
Following the birth of their first child Bailey, they got the opportunity to come back to Wyoming to be closer to family and enjoy all that Wyoming has to offer. He now has three children, two girls and one boy. They feel very blessed to be in Wyoming where they enjoy spending time with family, camping, fishing, hunting, skiing, and being in the great outdoors.
Education
College
University of Wyoming
B.S. in physiology
2010
Laramie County Community College
Associates Degree in surgical technology
2011
Northern Arizona University
Master's Degree of Physician Assistant studies
2016