Stanford T. Israelsen, MD
Board Certified Orthopedic Surgeon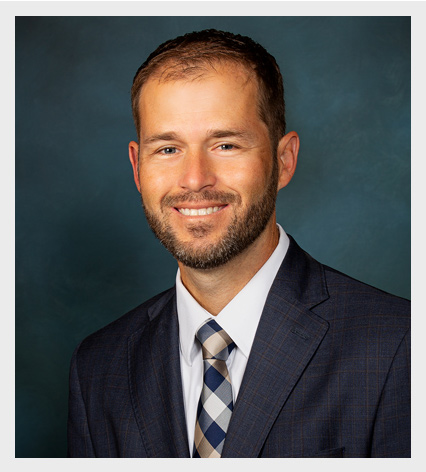 Dr. Stanford T. Israelsen is a board certified orthopedic surgeon with expertise treating a broad range of orthopedic conditions including joint replacement of the hip, knee and shoulder, sports medicine including knee and shoulder arthroscopy, hand and upper extremity surgery, and fracture care. Currently Dr. Israelsen is the Director of our joint replacement program, the Medical Director and Board Chairman of the Powder River Surgery Center, the Managing Partner of Wyoming Orthopedics & Spine and for the last 4 years the Department Chairman of Outpatient Surgery at Campbell County Memorial Hospital. Dr. Israelsen received his medical and orthopedic training at Baylor College of Medicine, Mayo Clinic, and Marshall University. Currently he is a fellow of the American Academy of Orthopedic Surgery, board certified by the American Board of Orthopedic Surgery, and a member fo the American Association of Hip and Knee Surgeons, the Arthroscopy Association of North America and the Wyoming Medical Society.
Since joining the practice in 2014, Dr. Israelsen has introduced innovative and advanced surgeries and techniques to the community, ensuring that the most advanced and current treatments are available to our patients. Working together with anesthesiologists, nursing care, physical therapists and expert consultants Dr. Israelsen directed development of a comprehensive joint replacement program that uses a team approach to provide thorough education, minimize risk and complications, improve pain control, shorten hospital stays, decrease costs and accelerate recovery and back to work times. This joint replacement program is the only one in the state of Wyoming recognized by our state's primary insurer, Blue Cross Blue Shield, as a "Center of Distinction Plus for Hip and Knee Replacement", an award based on quality outcomes and low complication rates. Dr. Israelsen and Dr. Scott Sorenson have introduced outpatient same day joint replacement for hips, knees and shoulders, and have developed a comprehensive joint replacement program at Powder River Surgery Center and are also now offering partial knee replacement, computer guided knee replacement for appropriate patients, and minimally invasive hip surgery.
Dr. Israelsen has been involved personally in sports and athletics for many years and understands the importance of effective and efficient injury treatment to allow a rapid return to play, work or other activity. Since moving to Gillette he has provided care to many semi-pro, college and recreational athletes to allow them to continue to do what they love and perform at the highest level possible. If surgery is needed Dr. Israelsen uses the most advanced techniques for ACL repair, meniscus repair, rotator cuff repair and shoulder stabilization, among other procedures. Dr. Israelsen also offers treatment for a broad range of other muscle, tendon, bone and joint injuries, arthritis, fractures, and carpal tunnel syndrome. He understands the importance of getting you feeling like yourself again, back to work and back to hobbies you enjoy.
Each person is important to Dr. Israelsen, who strives to treat them with compassion and understanding. He wants to understand the details of who you are, your health, your job, hobbies and family situation so he can make the best recommendations for you. He believes in providing the least invasive effective treatment and only recommends surgery when other measures are likely to fail.
Dr. Israelsen, his wife, and 5 children live in Gillette Wyoming and have been extensively involved in the community, volunteering with supporting multiple local church and community groups. They love our beautiful state and enjoy hiking, camping, mountain biking, sightseeing and family ATV trips.